Frontline Breathe & Release is a FREE Instagram wellness resource created by Maude Hirst, Wanderlust TV instructor and founder of EnergyRise, dedicated to helping Frontline employees struggle with their mental and physical health as a result of the ongoing pandemic Limits have been reached. It is a collection of 10-minute meditations, exercise classes and breathing workshops from the most famous experts in the wellness industry, designed to help our most important employees shed the weight of months of stress and relentless workload. Experts like the world famous Wim Hof ​​(The Ice Man), Julianne Hough, Dr. John Amaral and UK leading experts Richie Bostock (The Breath Guy) and Hannah Barrett (Yoga).
Can you tell us a little more about Frontline Breathe & Release – was there a special event that inspired you to start this initiative?
Yes, I have spoken to some of my friends who work for the NHS and ambulance and they have explained the shocking scenes they encountered on a daily basis during this pandemic. As the wonderful people that they are, they did not ask for assistance in their own sanity to deal with this stuff then. Often times, this leads to them leaving work and having panic attacks when they get home.
Knowing the effects meditation, breathing, and yoga can have on panic, stress, and trauma, I felt the need to create a space that the front line could access to get the support they might need without afterward to have to ask. That's why I created this free Instagram resource that features short exercises taught by leading practitioners from around the world.
Is this an international community of teachers who contributed to the project?
Yes, as the pandemic is global it was really important to get international teachers to come on the platform so that frontline staff anywhere could learn about the platform and have access to the amazing sessions. The platform continues to grow and evolve with new teachers and practices to provide as much support as possible.
Would you say that when working with frontline staff, there is a different approach to class curation? What do you have to consider when proposing a class to the frontline study groups?
When you talk to a lot of people on the front lines, it's very obvious how hard they work and how little time they have to be self-sufficient. So these sessions had to be short so that you could use them during shift times and were stressful.
Have you found that because of the nature of their job and the fact that they may not know that help is out there for them, it is more difficult to reach out to frontline people?
It was challenging, in part because they work so hard and for so long. The nature of being on the front lines generally means they are real caregivers, and I have found that many of them are not so concerned about looking after their own well-being as they are about helping others. I hope this resource will be a place to come for yourself for a short while and also as a thank you from all of us for the tireless and selfless work that you do.
What was the most popular practice among the frontline workers?
Meditation, breath work, and energy work were the most popular options. Bring much needed rest.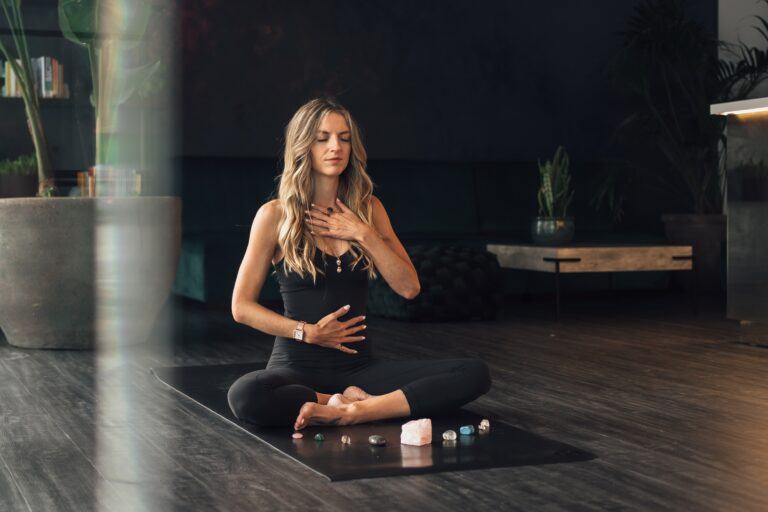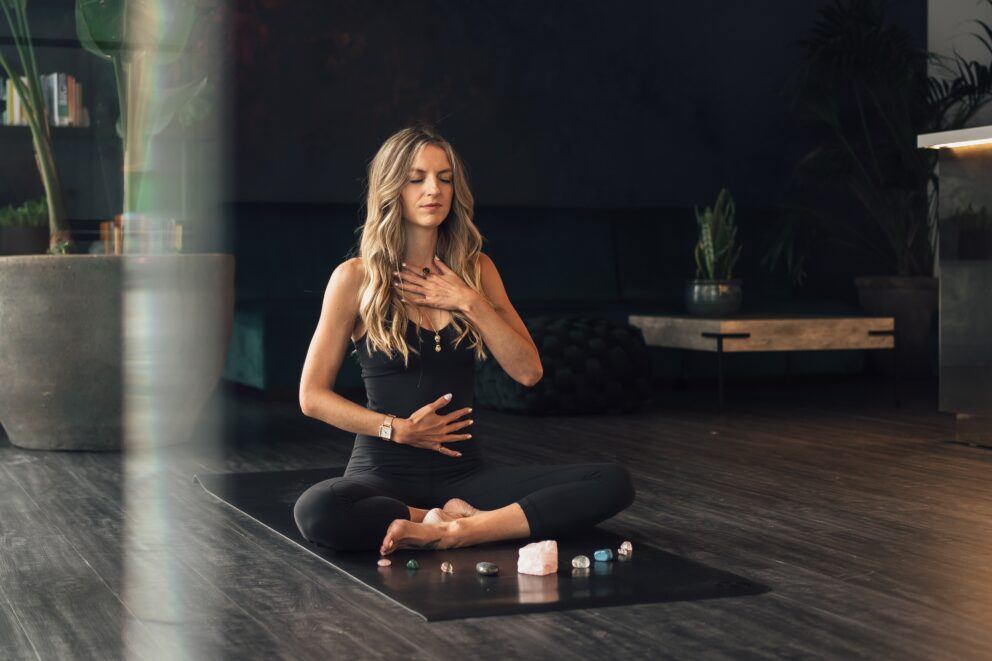 What has been your highlight so far at Frontline Breathe & Release?
To offer something that I believe can support those who support us in these unprecedented times. When I hear from nurses and doctors who have found the platform calming and helpful, I realize how important it is to support one another in the moment.
Imagine if Frontline Breathe & Release turned into real experiences, gatherings, or events once we are sure to do so?
Yes, I would love to get some hands-on experience for Frontline employees, but I also understand that our Frontline employees' working hours make it really important to have online access. So, I hope to keep building the Instagram platform and offering as much resources and support as possible while the pandemic continues and in the aftermath when it becomes important to focus on mental wellbeing.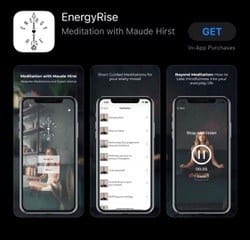 EnergyRise Meditation App
EnergyRise is a bespoke app from Maude Hirst that helps you find clarity, focus and direction in your life through meditation. Through a series of brief meditations and personal articles, Maude helps you overcome life's challenges, including stress and anxiety, sleep, relationships, body image, belonging, love, and more. This app will simplify and unravel meditation. It will help you start regular exercise and learn more about yourself than you may ever have thought possible.